I don't know where to begin writing about Korea--my 5 day trip to Seoul, a week ago with Howie, Glen and his college friends. I'm not sure if this is the full entry I usually set out to do (since a) I don't have all the pictures yet and b) I still can't get over it) but I feel like the trip has been such a surreal experience, I feel like I need to get some things off of my chest. Indulge me: I'm the type of person who really seeks out the "pulse" of any city, if you will, more so than visiting attractions or historical heritage sites, it's really the specific city lifestyle that gets me excited. The living, breathing, the "now" of each place. The streets of the city felt absolutely electric. Needless to say, I really resonated with the pulse of Seoul.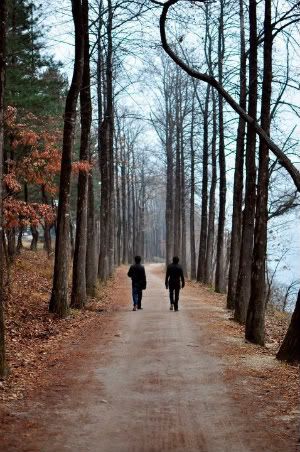 It is like a dream to me still, almost. On the flight back, I had a sense of missing home and mining back a sense of reality--but upon touchdown in Manila, I couldn't help but feel restless. It was a lot to take in, a lot of feelings I guess. Longing, frustration--you name it. Each day since then, I wake up and feel wistful for our city, the unreality of what it isn't and what it can be. I guess it's the knowledge that there is a place out there that feels more like home, and right now it isn't yours to come home to. And to think I haven't even been to Europe! I can't help but feel like Manila is actually the dream, or more like a living nightmare sometimes. Things are so frustrating sometimes that they hound you into thinking that maybe there is no waking up. MELODRAMA?! But yeah... where do I begin to even describe Korea? Apart from being flawless, she has two Fendi purses, and a silver lexus. Kidding.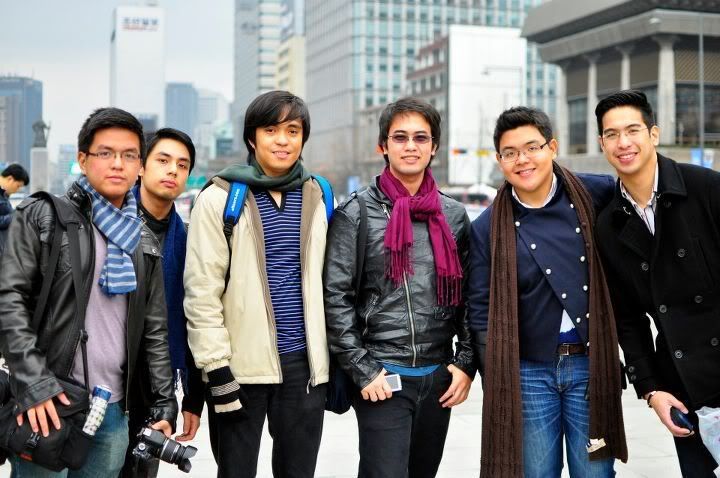 Basically our group, minus Mark taking the picture. Glen, Vinni, Li, Jecho, Me and Howie.
On a perfectly lighter note, I can't tell you if it was my partiality to all things Korean pop culture (namely the music, the cinema and the emerging fashion scene) or if it was the city itself that made me fall in love, but the immediate connection was electric. I guess it's a combination of the two. The minute I stepped out of the subway, right smack in the heart of Myeong-dong--I had my own Hiro in Times Square moment. Yatta! I said in my head. Indeed
#HangulFail
.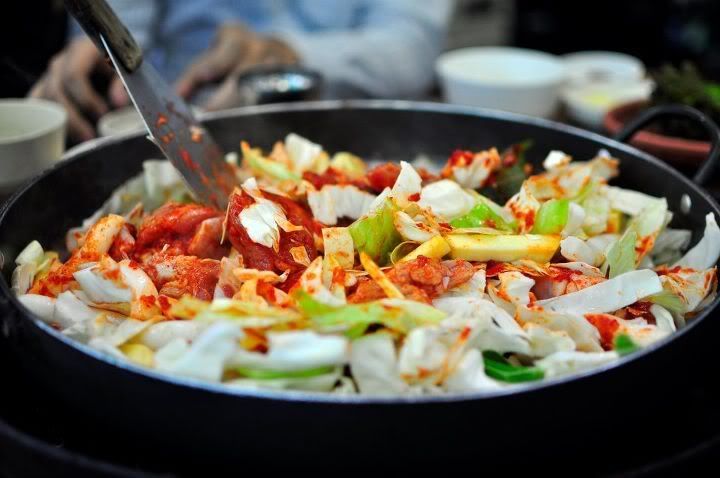 A sampling of the feasts to be had in Seoul's little corners.
One of the best things I loved about Seoul was the fact that you are expected to walk everywhere, with your own two feet. The emphasis on it being a "walking city" is really charming for me, largely facilitated by their sprawling subway system. I'm not just talking about the sheer convenience of it all (which is huge, if that wasn't obvious) but also the implications on their lifestyle. In Korea (or the Capitol of Panem as my Brother and I like to call it), I feel like the mundane every day is given more thought. Since you're out on the street all the time, there's no excuse to look stupid--and believe me when I say, a lot of the people on the subway are super put together. Point(!) which really excites me.
If you look at all the independent boutiques and designers in Seoul (mainly in Garosu-gil in Apgujeong, Ide near Ehwa Women's University or basically EVERYWHERE in Seoul), the stores emphasis is clothes for the everyday--as opposed to the emphasis we put on "occasion" or holiday dressing here in Manila. The clothes you wear walking around and being seen all day is given more thought, rather than the clothes for the Red Carpet moment that happens only once in a blue moon. This train of thought goes beyond more than just fashion I'd like to think, it's how people do their jobs and generally how they live their lives. In a city that everything is just a subway away, what's stopping you from elevating the mundane and the everyday into something really beautiful and extra-ordinary? Emphasis on extra.
Do you get what I mean? I hope this point of my story is as poignant for me as it is for you, dear reader, you could really see how it made my view of the city. I can imagine it's much like New York, Tokyo and Paris in this way. Very cosmopolitan without sacrificing what's got to be done. It's fashion for the mundane--or what I'd always lovingly called: Ace Hardware Fashion or Grocery Fashion
#AlamNiyoYan
. I guess this also coincides with my personal preference for sportswear looks and wearability, the look of the cool girl in the street or what have you. Everything I guess that isn't here. I myself have yet to master this for myself, I've got a long way to go but right now, I'd like to be in a place where I can imbibe a lot of it on an everyday basis. We'll see where it goes.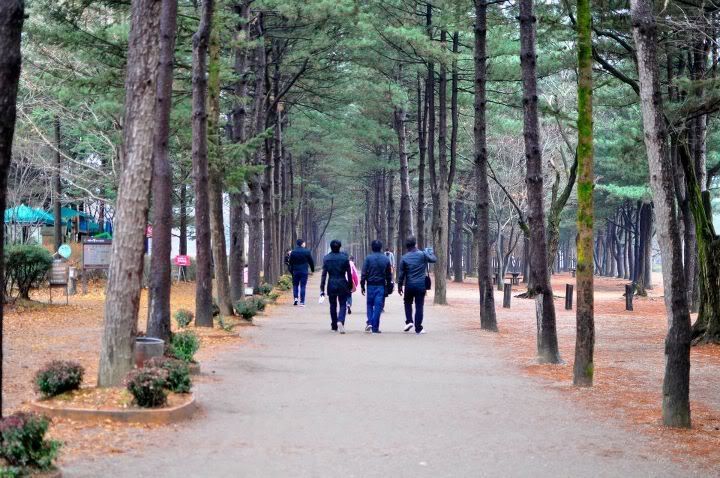 Nami Island, total dream. Got there via subway then a 2 minute trip, across a lake via zip line. Zing!
It feels funny to write this way, just so you know. If you've been reading along for a while now, you'd know sentimental I iz not. Nostalgic maybe but I don't think I've ever "professed" for anything on this lj before. At any rate, I don't know what the plan is.
Would I like to go back? Sure, definitely. Maybe in the next year. With whom? I don't know yet but I definitely want people to experience it for themselves, they could take away different things. For me, there's still Japan and Europe to see. I wonder if it's as electric as Seoul was, but from what I can tell you right now--the bar is set pretty high.
Comments on a post card, stole all my photos from Li since Glen has yet to upload. I'm out!
Current Mood:
restless
Current Music: Hyunseung x Hyuna - Trouble Maker