First things first.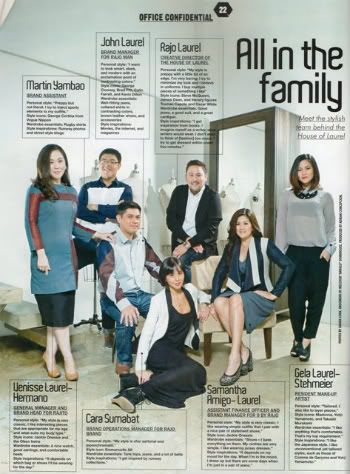 Get your hands on the Garage Magazine November 2011 issue! The House of Laurel appears in the Office Confidential feature, hahaha it's quite comical. Anyway, get it!
Been meaning to update in the last four weeks, seriously I've been that busy with work. I can honestly admit that this is the first time in the past six months that I literally didn't have time to dilly-dally on the job--trust me, that's a good thing. Where to begin? As I've probably mentioned, the team has been hard at work at producing the Holiday 2011 collection for the House of Laurel. Starting a full month back, it's been a nonstop push uphill. Safe to say, yesterday was the crest; the full-blown launch of the collection.
Amid all our responsibilities with the back of the house (making sure the sewers, beaders etc. are on schedule), we prepared the first prototypes of each piece for a look book shoot early in the past month. Similar to what we did for Androgyny, we just shot inside my boss' office. But this time around, instead of utilizing the stark white wall and the gray floor, we brought in wood slat panels painted a rough dark brown. To bring the story together, we managed to pull the most beautiful of accessories from so many suppliers; namely we had neck pieces from
Miadore
, custom-made Delujo bags from
Aranaz
, jewelry from Alchemista, Aziza and Joyce Makitalo.
Days leading up to it, we spent every
waking
office hour either out on a pull or double-checking every last piece for the shoot. The name of the game was options, options, options. It was very Brad and Tay minus the crying.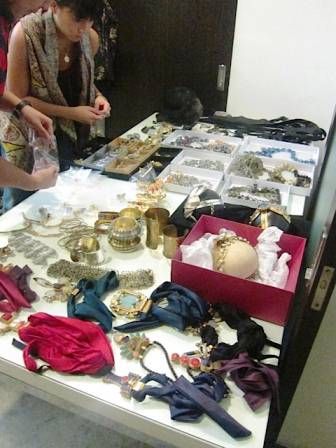 In retrospect, this was no easy feat at the time--but compared to everything else we went through for this
challenge
launch, it was practically a cakewalk. Thanks to our awesome photographer
BJ Pascual
and make-up artist Gela Laurel, we managed to produce the most beautiful images for the collection. Our lovely models Fatima and Gonzalo, you guys rocked it out for that whole day shoot, god knows how many changes you had to go through. Honestly, I'm still in love with these pictures--I think our team did a fantastic job in capturing Rajo's full vision of a Russian fantasy.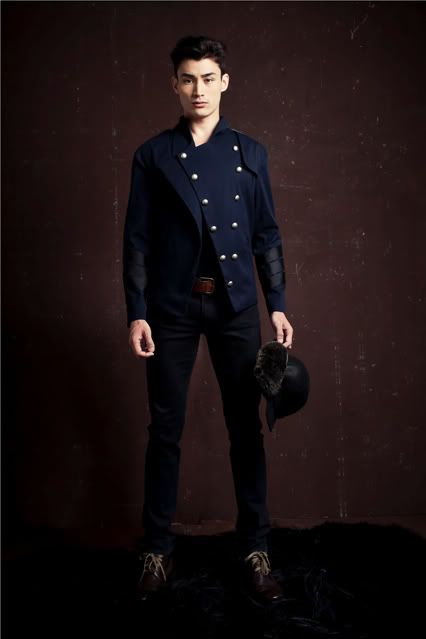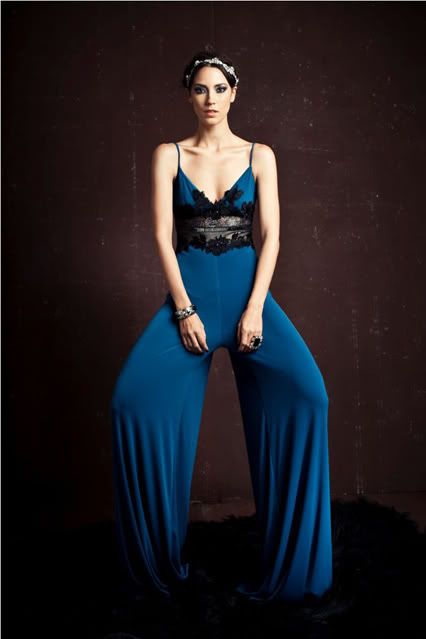 See the full set (and the entire story) over at
StyleBible
.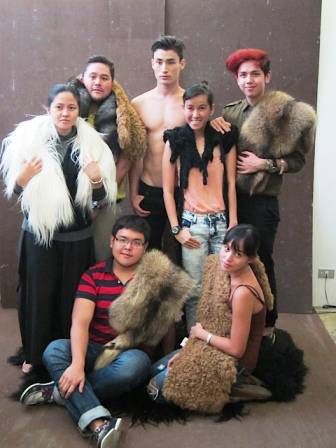 Great job guys!
The next challenge was the store construction: every season, the House of Laurel takes the time to change the look and feel of the store by renovating it entirely. Transforming the space to realize the vision and feel of an entire collection--this season's Russia proved to be a little more than difficult. Our vision for the store was that of a gilded room in a palace. Where does one even begin? To the 3 days we usually spend having the store closed down, we spent a full 5 days pulling everything off--with a buzzer beater installation on the 6th day.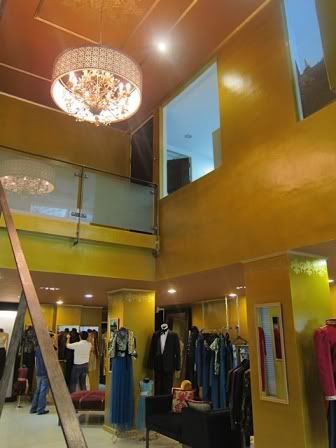 We utilized a metallic car paint to get the right finish on our walls, stenciled baroque patterns all over the walls and ceilings. Wrapped all our mannequins in velvet. Brought in furniture from
Nix
. Hammered in moldings for an extravagant feel and then the installation of the chandelier (with a beautiful stencil for an anchor) was the touch that tied it all together. It's a sight to behold, best to check it out in person.
We're more than happy with the results. Needless to say, a lot of thought (blood, sweat and tears!) went into the planning and sourcing--throughout the entire time I honestly felt like there was a noose on my neck that could snap my neck at any given moment. It was pretty terse, but fortunately, I really feel like we nailed it. All on our own.
Flash forward to yesterday's launch, cue the hallelujah chorus. I think it's safe to say, this was one of the best collections HOL has ever brought out yet. Every piece drips of luxury, capturing a sense of modern fantasy that hits all the right notes. We pleased our clients to no end, shot a fantastic look book and hopefully--will be able to bring enough buzz to carry over in our future collections. It was a lot of work, but I'm so proud to say we knocked 'em dead! It was a really difficult past couple of weeks (haven't hit the gym for most of it), so glad it's over.
In a nutshell, we can count our eggs--because they've hatched bitches. And guess what, we birthed dragons! Bow, now let me rest--this is the first off day I've had in weeks. Cheers!
P.S
Stolen from
Maronne's
blog, a picture of me and Cara during the Rajo + Parisian launch two days before our own launch. Couldn't have done any of it without you! Here's to future greatness, I've had enough of Holiday, it's high time we worked on ideas for Spring 2012! Can't wait. XO.
Current Mood: accomplished
Current Music: Wonder Girls - Be my baby